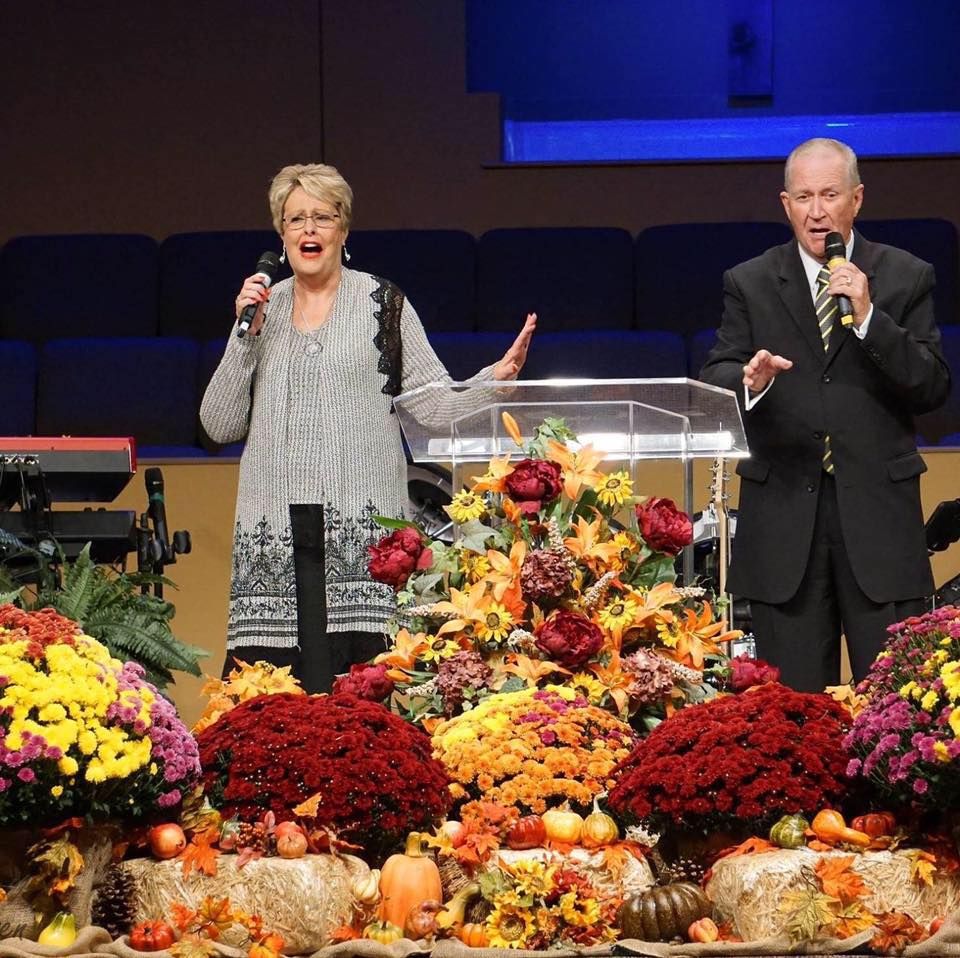 The Joyaires
444 Dyllis Rd., Harriman, TN 37748
865-250-6417 (cell)
The Joyaires from Harriman, Tennessee is a Southern Gospel duo comprised of husband and wife Ernie and Debbie Peters.  Organized in 1979, they possess a rich musical heritage that stated in family ministries.  They are dedicated to sharing the love and hope of Jesus Christ.  They travel as far north as northern Ohio and as far south as Orlando, Florida fulfilling about 200 dates each year.
Ernie is the founder and manager of the group, the emcee, guitar player, vocalist, and is a registered BMI writer.  He has recorded three instrumental projects and has just completed a self-titled solo project.
Debbie assists Ernie in managing the group and is the other vocalist.  Recently God has opened doors for her to speak at women's conferences in various states. She is also a registered BMI writer. 
The Joyaires have performed on the Inspirations "Singing In The Smokies"," The McKamey's Hometown Singing", NQC showcases, several Abraham Production showcases, and concerts promoted by Paul Belcher.  They have also been a part of the Gospel Fest at Dollywood several times, appearing on both the Back Porch and Valley Theatre stages. 
The group have had a presence at Southern Gospel radio for many years and had many chart songs.  Roger Talley is their producer.  Their latest radio release "Standing On The Word" reached Number 33 on the "Scoops Magazine" charts.  They will be releasing another single in the very near future.
Seeking to expand their ministry, they recently released a song to Christian Country radio entitled "That Silver Haired Daddy Of Mine" and it is currently Number 9 on the "Scoops Magazine" charts. 
The Joyaires were honored to be nominated in the 2022 "Singing News" awards in the Favorite Duo category and to make it into the top 10.
The motto of the group which and be found on their printed material is Nehemiah 8:10:
…for the joy of the Lord is your Strength.